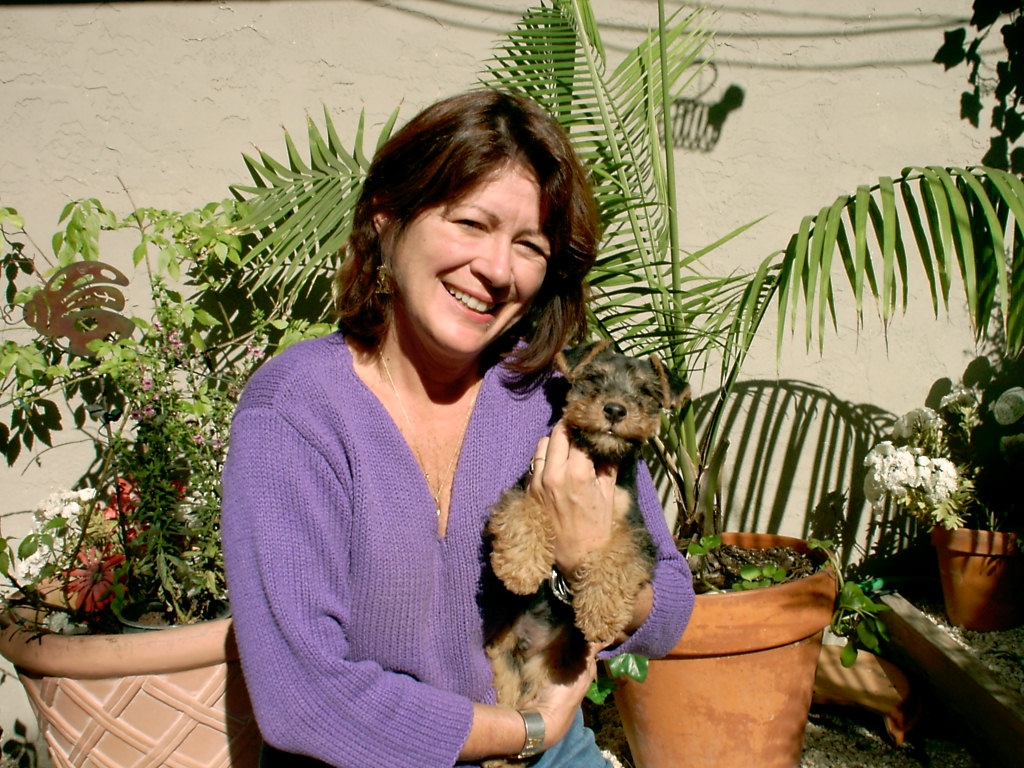 Caryn Stevens was raised in rural Indiana where she grew up loving and caring for the family retrievers that her grandfather and father used in their bird hunting. In 1975 she purchased her first Airedale Terrier and over the following years bred and showed Airedales from her home in Southwest Florida. When she lost her last Airedale, in 1996, her close friend and future mentor, Carole Beattie, introduced Caryn to her first Welsh Terrier puppy and it was love at first sight. Over the following years, Carole, Caryn and a group of closely knit friends throughout Florida became nationally known, and affectionately referred to as the "Florida Cartel", for their wildly successful breeding program and promotion of AKC Champion Welsh Terriers … a reputation they continue to enjoy and cooperate in to this day. Their careful breeding of Welsh Terriers has not only produced AKC Champions in Conformation (the "Beauty Contests") but also in Performance Events where a number of Welshies have excelled in Agility, Obedience, Rally, Earth dog and related activities suited to their temperaments.
As a dedicated dog fancier, and devotee of the Welsh Terrier, Caryn has served as an active member, and with frequent leadership positions, in a variety of clubs throughout the years including the Tampa Bay Terrier Club, Greater Venice Florida Dog Club (including four years as President), Treasure Coast Kennel Club and, of course, a long standing supporter of American Kennel Club programs. Caryn has served as Vice-President of the 110 year old Welsh Terrier Club of America and has been the Show Chairman for their National Specialty in Montgomery County, Pennsylvania. If you are interested in information on adopting an adult Welsh Terrier, Caryn is also the Southeast representative for WTCARES, the official Welsh Terrier rescue organization.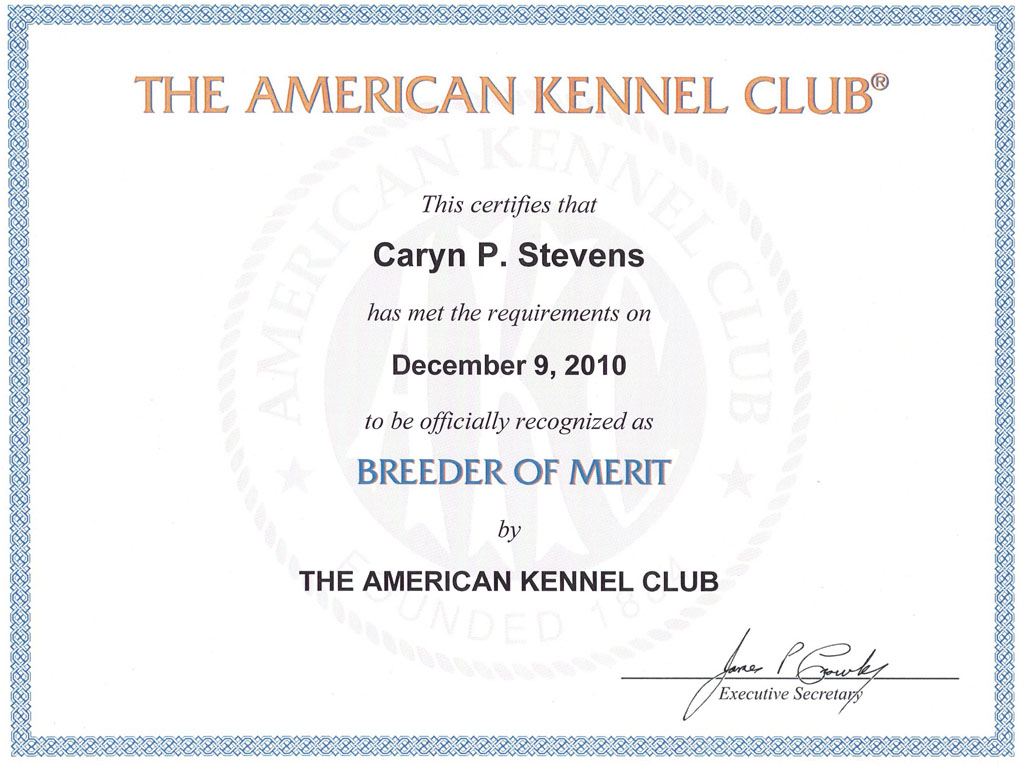 And to fill in the rest of her time, Caryn is a full time property manager with Stevens & Salt, Inc., Realtors, and has started a new venture with Matt O'Farrell, Pet Groomers of Sarasota.
Caryn has demonstrated dedication to the highest standards of breeding, promotion of the sport and leadership in the community with her actions and accomplishments in the sport of Dog Fancy.