Seaplume Welsh Terriers ~ Lovingly raised for Companionship and Championship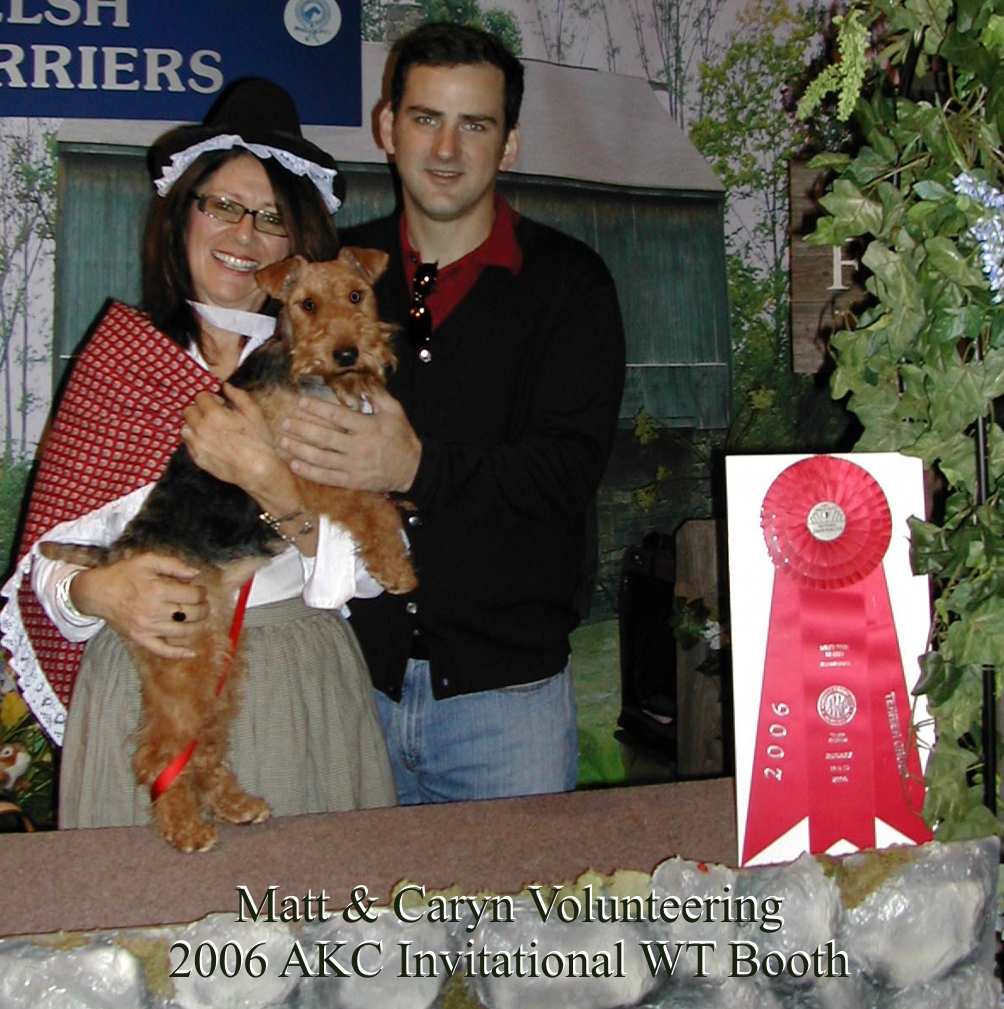 As a nationally recognized hobby breeder, Caryn Stevens is always fond of telling people that her Welsh Terrier puppies are, "Lovingly raised in my home on a tropical island in the Gulf of Mexico for championship and companionship". No kennels, no endless supply of puppies, but just a labor of love in promoting and enhancing the breed she is so fond of from her home on Siesta Key in Sarasota, Florida. Recently she has joined up with her long time friend, Matt O'Farrell, to cooperate in their showing and breeding of Welsh Terriers under the established and well recognized "Seaplume" name.
Historians generally agree that the Welsh Terrier is one of the oldest, if not the oldest, terrier breeds in the world. This is only possible due to the conscientious efforts of dedicated dog fanciers, like Caryn Stevens and Matt O'Farrell, to maintain and perpetuate the best of the pure bred characteristics of the Welsh Terrier in strict conformance to the breed standards as established by the Welsh Terrier Club of America (WTCA) and endorsed by the AKC. Caryn and Matt subscribe to the WTCA Breeder Code of Ethics and are listed in the official WTCA Breeder Referral Service. Both are supporters of the AKC Canine Health Foundation programs which promote better breeding practices using the latest scientific testing methods to identify, and thereby be better able to avoid, breed specific health issues. Through the careful matching and planned breeding of the best of the Welsh Terrier champions, they can provide healthy Welsh Terrier puppies that have not only the desired physical characteristics but also the temperament that has made their Welsh Terriers a top pick by discriminating owners for companionship and championships.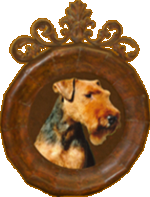 Their obvious success is demonstrated by the number of Welsh Terrier puppies that they have bred which have gone on to obtain AKC Championship titles in both the Conformation show ring and Performance Events throughout the years...including invitations to and appearances in such notable venues as the world-famous Eukanuba Nationals, Crufts and Westminster dog shows. And although most buyers of Welsh Terrier puppies never have the desire to participate in the show ring, they have no less pride in the top-notch appearance and championship bloodlines of their faithful companion dogs.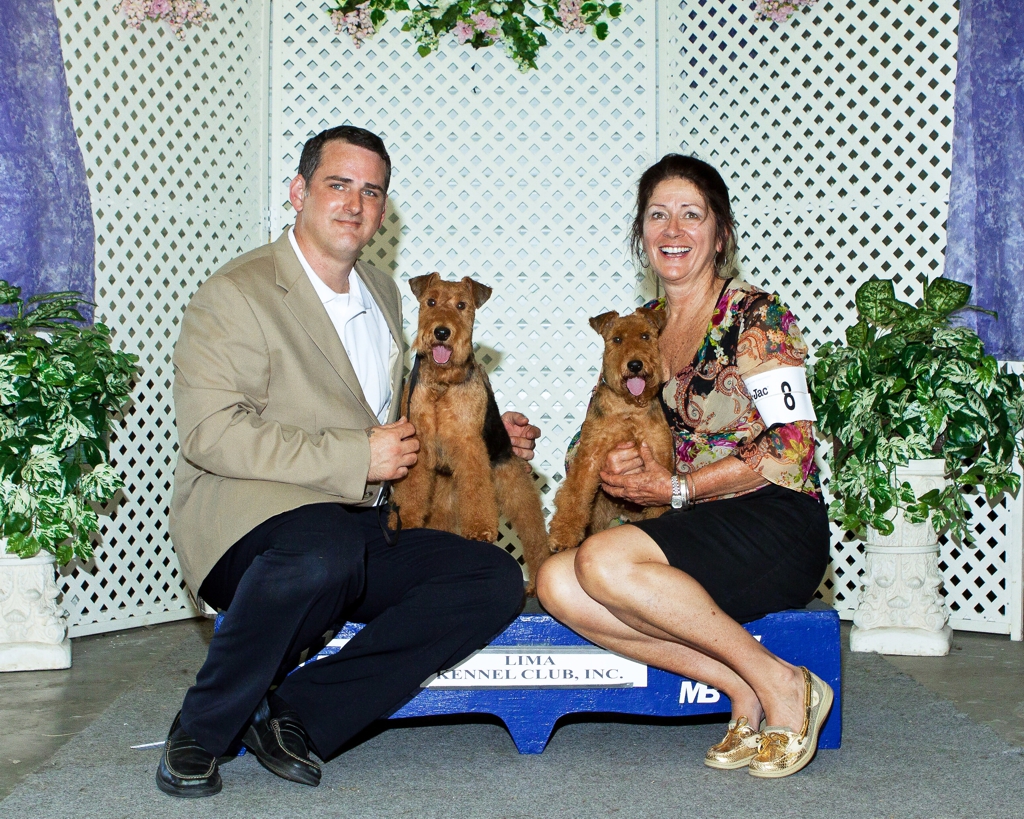 The Welsh Terrier appeals to many people that have previously owned other terrier breeds, such as Airedales, who are looking for that stylish appearance in a smaller package (typically about 15" at the withers and under 20 pounds) but still exhibits all the terrier traits they have grown to love. The Welsh Terrier may not be appropriate for all families or lifestyles so there is an application and interview requirement before placing our Welsh Terrier puppies in a new home. You can obtain more information on the suitability of a Welsh Terrier becoming a member of your family here.
Please take a few minutes to browse our site where you will find more detailed information on Caryn Stevens and Matt O'Farrell together with a wide selection of Welsh Terrier pictures in Extended Family, Our Dogs Now & Then. The application can be found under the Puppy Pages. Thank you for visiting and we welcome your inquiries.
Matt with Bett (Ch Seaplume's Best Bett) & Caryn with Peeps (Seaplume's Easter Surprise) at the Lima Ohio All Breed Shows the weekend they achieved their Championships